Who are the people behind Royalty Cakes, and how did the brand and bakery come about?
Royalty Cakes is the maker of toothsome pound cakes, cupcakes, cookies, specialty cupcakes, mini cupcakes, mini fruit pizzas, sandwich cookies, and gluten-free and vegan desserts. Royalty Cakes platters offer a pleasing variety of desserts, including chocolate chip cookies, sugar cookies, pound cakes, and brownies.
Signature recipes at Royalty Cakes include mouth-watering Vanilla Sandwich Cookies, Almond Cookies, and Chocolate Chip made with Sea Salt Cookies. Naked Chocolate Cake, Sweet Potato Pound Cake, Lemon Blueberry Pound Cake, and Sour Cream Pound Cake.
Delicious and tempting to the eye, Royalty Cakes are loved by all and by single moms and working women who do not have the time to bake. The market has also expanded to companies who require platters for the variety they deliver.
To answer your question about the company's history, we introduce you to the woman behind the brand, Cristen, who is no ordinary baker. 
More known as Crissy, Cristen is the creator of Royalty Cakes and royalty-cakes.com, a business that represents three generations of creativity, starting with her grandmother, Big Momma, her father, and an uncle all of who loved to delight family members with their creations from the oven.
Her talent for producing specialty cakes and customized cookie platters that amaze the palate and delight the eye are also a compendium, an inheritance from a baking father and an artistic Mom.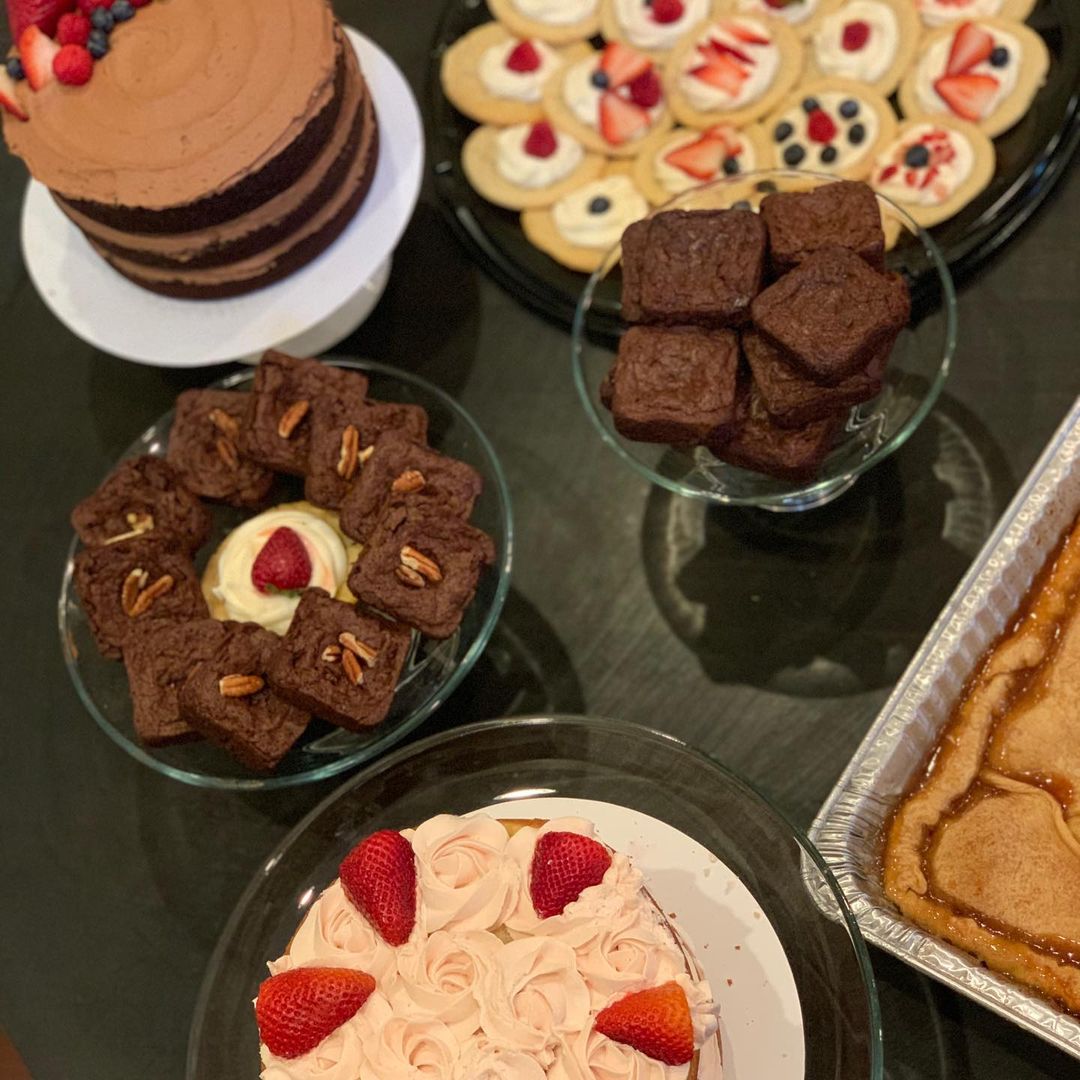 Pound Cake
Flavors : sour cream, cream cheese, red velvet, sweet potato, chocolate, strawberry, lemon
Naked Cake
Flavors : chocolate, vanilla, carrot, strawberry, red velvet
Cookies
Flavors : chocolate chip, oatmeal chocolate chip, peanut butter, sugar, butter
Monday through Friday
07:00AM – 06:00PM
Saturday 
07:00AM – 04:00PM
Royalty Cakes by Cristen Sims has brought bakery items to the next level. I would like to highlight three key factors that I believe prove that statement.
1. Quality | 2. Variety | 3. Passion
All and all, when you order from Royalty Cakes you are not just getting top quality products but you are also getting a product that is made with love and joy and just for you. READ MORE
Jason Kerwin
Royalty Cakes' customer service is amazing and the cookies and cakes are really good.
Lakia P
Crissy made cake pops for a game night I had with my girlfriends, and they were the perfect two-bite treat. They had the perfect amount of flavor and were a hit with all the ladies. I cannot wait to try all the other delicious-looking treats she has to offer.
Nina O
Cristen makes the most delicious cakes. They are beautifully made and taste great. My kiddos love the cake pops and cupcakes. I'm a fan of the pound cake and the cookie sandwiches - they are fresh, moist, and irresistibly sweet. Not to mention Cristen herself is friendly and professional.
Haley J.